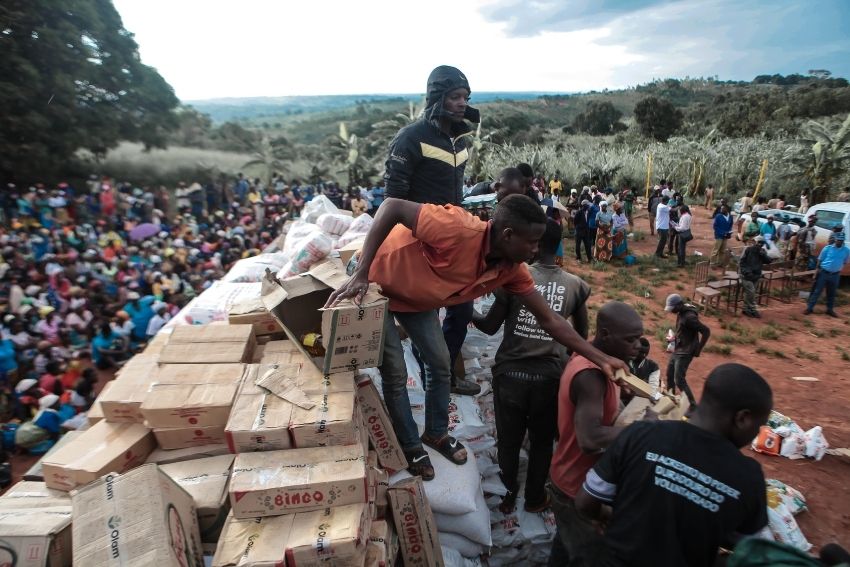 Three years ago, one of the worst cyclones ever to hit Africa devastated large parts of Mozambique, leaving many thousands without food or shelter. Today, VSO continues to work in Mozambique to increase resilience to climate change.
Direct support
1,000 youth volunteers in Mozambique had already been trained on climate change and resilience by VSO in the years leading up to the cyclone. When the cyclone hit Mozambique, this enabled them to provide immediate support, share lifesaving knowledge on hygiene and offer psychosocial support to the most marginalized and hard-to-reach communities.
Strengthening communities
As climate change intensifies and with disasters on the increase, VSO is supporting community resilience now – and well into the future. Through implementing resilience programmes, supporting more sustainable food systems and climate-proofing livelihoods and helping build climate action plans, VSO is working directly with local communities and on a national level to ensure future climate resilience.
Protection for years to come
For changemaker Pity, the long-term focus is vital to ensure that communities are protected for years to come: "Many organizations provide emergency relief and then leave. This isn't a bad thing, but what happens when their supplies finish? If you share knowledge, the community will be safe forever, because the knowledge is passed on from generation to generation."
Thank you!
Not only in Mozambique but also elsewhere in the world, natural disasters hit communities more frequently. Thanks to the support of people like you, we can train our changemakers to take action in the event of a disaster and increase the resilience of communities. On behalf of our changemakers, thank you so much.
---
Credits
Written by: Safiya Bashir
Edited by: VSO Netherlands
Photos: Jeff de Kock & Bless Ngonhama