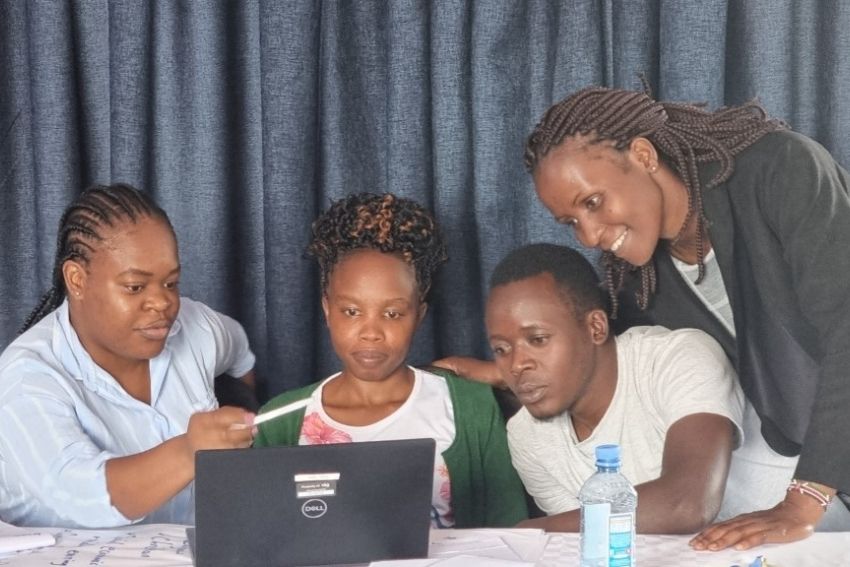 The youth is the future. That's why it's so important that they have a say in issues such as climate, education and employment. It seems logical, but often, it is not the case. How do we make sure that young people are heard?
In the Challenge Fund for Youth Employment (CFYE), young people get a real seat at the table. Through the CFYE, the Dutch Ministry of foreign affairs, Palladium, Randstad and VSO want to help 200,000 young people – half of them women – in the Middle East, North Africa, Sahel & West Africa and Horn of Africa to get a decent job within five years. In order to do so, civil organisations and knowledge institutes are joining forces. To prevent that the solutions they come up with do not correspond with young people's wants and needs, youth participation is at the heart of this project. This means that decisions are not made based on assumptions, but that young people are participating and co-deciding in every step of the way, on every level.
Involvement is a must
"How to give young people a voice is a learning process, also within the Challenge Fund", Essene Tighe, social impact advisor on behalf of VSO at CFYE, explains. "NGO's have to get used to it, but businesses even more so. They usually want to see immediate results, so you should really clarify what's in it for them if they involve young people in the whole process, from recruitment to retaining employees." If a business doesn't involve young people, it may even impede their growth. "If you develop a training programme that doesn't meet the expectations of young employees, because you didn't ask them for their opinions and ideas, they will leave and you will have to look for new employees. Eventually, you're worse of in all regards."
Decent work
Young people are flexible and innovative, and that is a requirement in this rapidly changing world. "You can't determine the course and make decisions without involving young people. To begin with, and important question is: what do young people consider to be decent work?", says Essene. "Whether you ask this question to youngsters in Morocco or Kenya, it's about much more than a good salary. Young people value opportunities to develop themselves and educational opportunities, but also that the company provides meals, transport or childcare for instance. Also, especially women mention to consider a safe work environment important. So as an employer, that is something you should provide."
Successful approaches
Youth participation is a great aim, but when is it successful? According to Essence, it depends on a number of factors. Most importantly, their participation needs to have value for the youngsters themselves, but also for the other parties. "In our experience, youngsters open up and stay true to themselves more when they can have their say in a trusted environment with peers. Then, you really get to find out what they want." Lastly, a lasting relationship is required. "So not just asking youngsters for their opinion in a panel without ever getting back to them. You not only have to give young people a real seat at the table, but also a real say. Only then will there be a win-win situation for everyone."
Do you want to know more about the Challenge Fund for Youth Employment? Check out www.vso.nl/cfye.