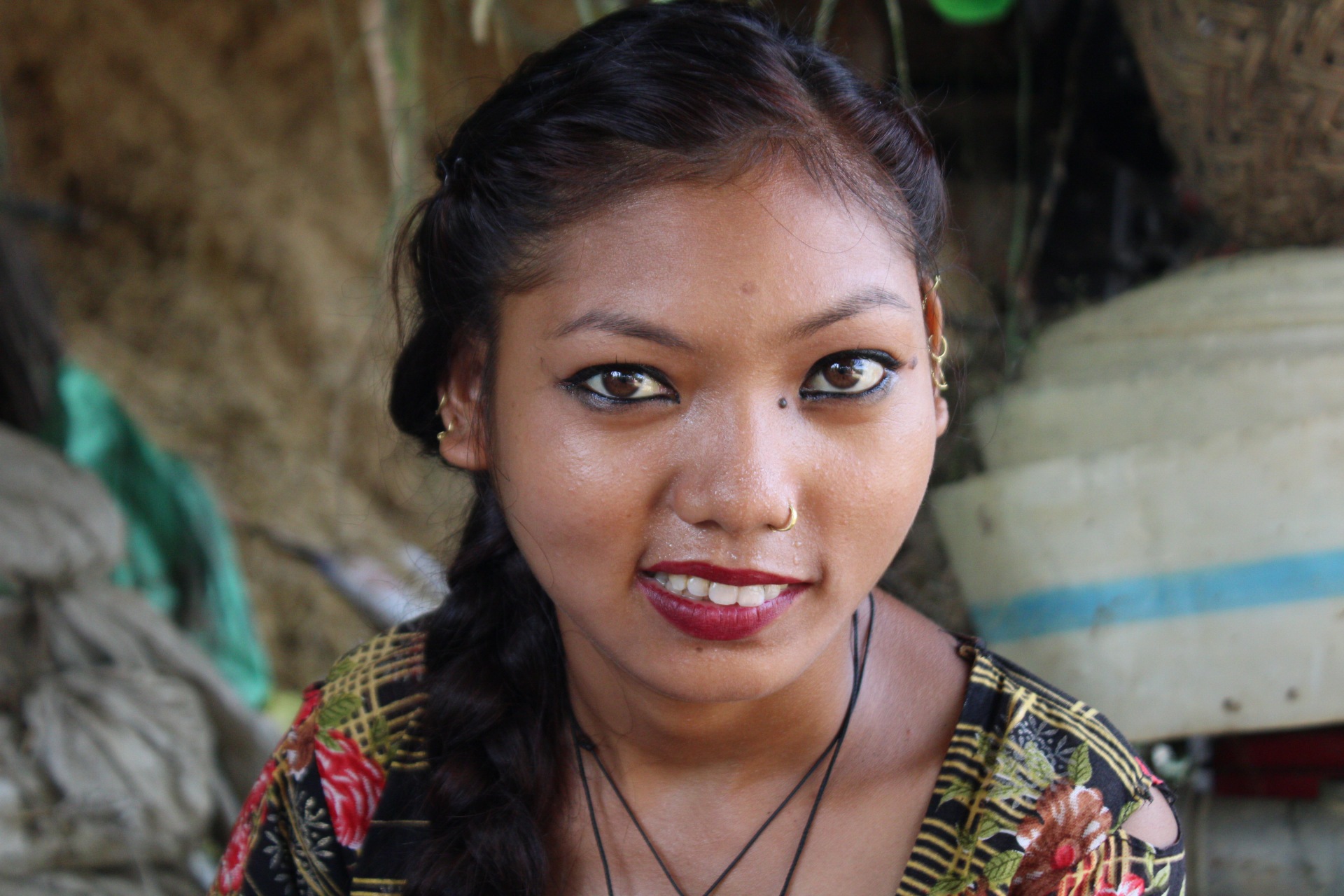 Rabina Tharu (20), was born with a disability in Banke, a western Terai district in Nepal. Due to poverty and her disability, Rabina could never attend school. Through the ENGAGE project (Empowering a New Generation of Adolescent Girls with Education) Rabina was able to receive an education. Read about Rabina's story here.
Rabina could never attend school because of her family's poor economic conditions. Also, her parents never thought that children with disabilities, like her, could ever go to school and learn. They were reluctant to send her to school due to stigmatization by their neighbours and relatives. In addition, there were no schools in the area that were suitable for children with a disability. In this way, Rabina didn't receive basic education and never learned about personal hygiene and sanitation. This negatively affected her confidence for years.
Catch-up class
Through the ENGAGE project, Rabina received a medical test to determine what she needed. She received a wheelchair and a toilet chair, including a training on its proper use. One of VSO's changemakers visited her family several times and after many counseling sessions they convinced her parents to send Rabina to a catch-up class. Through the project Rabina got access to education and learning materials. Her parents participated in a training 'support skills' provided by ENGAGE which helped them develop an plan to support Rabina and to teach her the skills she needs on a daily basis.
'I believe that most of the people with a disability are still deprived of their fundamental rights. Therefore they should be seek or bring into contact with projects like ENGAGE. Those projects can be life changing for them.' – Rabina Tharu
Back to school
Despite the fact that she had never gone to school, Rabina successfully completed the catch-up class and is now enrolled in the third grade of a mainstream school. She has started building her self-confidence and has become a role model in her community. She proved them wrong and showed everyone that : 'Having a disability is part of the human condition and that a person's environment has a huge impact on the experience and extent of disability.'.
How does ENGAGE work?
ENGAGE supports girls like Rabina through a multilayered approach. The project aims to bring primary actors in the education sector together. Firstly, Rabina received support for the physical difficulties she faced due to her disability and was provided with a wheelchair and toilet chair. This enabled her to enroll in the catch-up class where she gained basic skills like reading, writing and math. Rabina was also supported financially to make sure that she could afford the school fee, learning materials and a school uniform. Through ENGAGE she was eventually able to receive adequate education and enroll in a mainstream school where children with and without disabilities learn and play together.
Rabina tells us that she values everything she learned from ENGAGE, and that it changed her life: 'I think that most people with a disability in our communities are still deprived of their rights and the support that they need for their independence. They should be linked with projects like ENGAGE as they can be life changing for them,' she added.
---
Revised by : VSO NL
---
More stories from ENGAGE