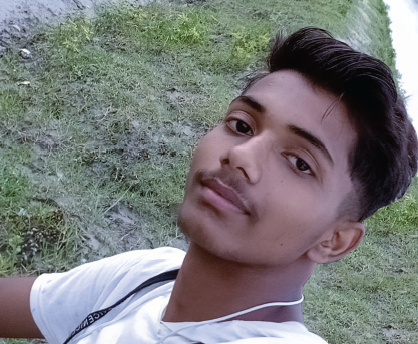 Matrika Yadav is a young man living in Nepal who choose to stand up against violence in his community. His story is one of several case studies that aims to show the initial outcomes of the Strengthening Access to Holistic, Gender Responsive and Accountable Justice project (SAHAJ) to a broader audience. This is Matrika's story.
Matrika Yadav was born in a small village in Nepal where people suffer from poverty. Violence and discrimination against women and girls have been part of the local culture, as well as caste-based violence. Through training within the SAHAJ project, he became increasingly aware of harmful social norms within the community and how to change them.
Matrika decided to join the youth club of SAHAJ. Together with other young changemakers he is now helping women and girls to increase their resilience against gender-based violence, break the silence around it and increase access to police and justice.
These changemakers openly discuss violence against women and girls. They talk about it in the village. They take action with the local police so that they are willing to take up reports from victims and, not unimportantly, they counsel the victims, who often do not dare to go against the coercion and orders of their offender, e.g. husband, father, uncle or brother.
There was a man who came home drunk every evening and beat his wife and children, he was taken to task. His wife was counselled and supported by young men and women. "How do I live with my husband after I set the police on him?" she asked. The youths offered her help and stood by her. The authorities acted, summoned her husband, warned him, told him of the repercussions and then, the abuse stopped.
Matrika says: "First we were with a few young people. We followed the SAHAJ programme, which focuses on how to change harmful social norms. We talk to each other about it, we share our views, we discuss, we make music, play games, and hold debates. We talk to schools, to the police, to the authorities. In this way, we reach out to a whole community. And we have the law on our side; violence against women and girls is prohibited, young people must be 20 years old before they can marry, caste-based discrimination is prohibited, and the constitution guarantees equal rights for all."
Strengthening Access to Holistic, Gender Responsive and Accountable Justice (SAHAJ)
SAHAJ is a consortium project led by VSO (Nepal) with International Alert (IA) and partners: Forum for Women, Law and Development (FWLD), Antenna Foundation Nepal (AFN); Emory University; SAMAGRA; and MAHURI Home. This project in Nepal aims to address gender-based violence by tackling harmful social norms, improving access to the police and justice system, and building the capacity of relevant institutions. This way survivors of gender-based violence get the support they need. To this end, we, among others, build youth clubs and provide training to security agencies and judicial institutions.
---
Credits
Written by: Pallav Ranjan
Translated and edited by: Ronnie Allebrandi, VSO Nederland
Photos: VSO
---
More stories from the SAHAJ project